I have no idea what kinda training he took but Jay Chou is like so hot now. This dude has been working out! My gosh, I thought he was just a plain average-built guy. But when he published his current shirtless picture, kaboom! He is steamy hot and sexy!
During his younger days when he just started, back in early 2000s. His body was just lean fit skinny.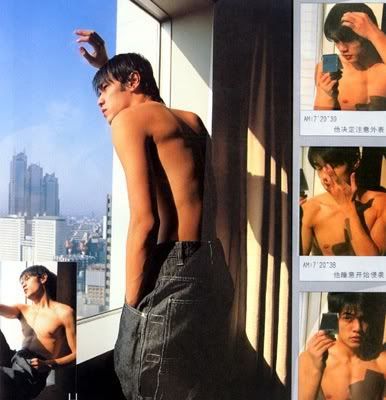 Still skinny
I don't know when this picture was taken but can see his body was pumping up. Flabby though.
He had been hiding his body from the public glare from sometime but recently, he just unleashed and unveiled the result of his secretive work out - hot!!