Though I don't like one single or any kind of sports but I love Olympic.
I love its opening ceremony. Four years of waiting and anticipation and that very moment the opening ceremony starts, there will be so much of pomp and grandeur. The best Olympic opening ceremony by far is Beijing 2008 - it was so good that left me awestruck.
What about Rio this year?
I have no idea what was going on since I didn't catch it. I heard it was pretty boring and pretty much disappointed. When it comes to Brazil, of course Carnival pops up in everyone's mind but it didn't happened last Friday.
The other reason I love Olympic and the same reason why other gay men love Olympic is the galore of hot and sexy men in the games. And we can see all the men from 207 countries which participated in Rio 2016!
It's like raining men!!! Can you hear the raindrops?! Dick Dick Dick Dick Dick
Hold your horses, my fellow gay men.
What is that? You're calling me a slut? Come on, it only comes every four years. I bet you are naked when you're showering, you slut!
Alright, let me share some of the hottest atlethes in Rio that caught my attention, our attention.
Photo: Celebuzz
Tom Daley from Great Britain - we should start the list with our beloved Tom Daley. He is such a darling in our community. And we are so proud of him for coming out. And look at his smile - okay, 3, 2,1...awwwwww
Photo: The Sun
Daniel Goodfellow from Great Britain - Tom's diving partner who won bronze medal in Rio. Not bad right? Definitely, we can be good fellow with Daniel.
Photo:Hdnux




Taufatofua from Tonga
and I have no idea where Tonga is. He had so much oil that United States are planning to invade his body.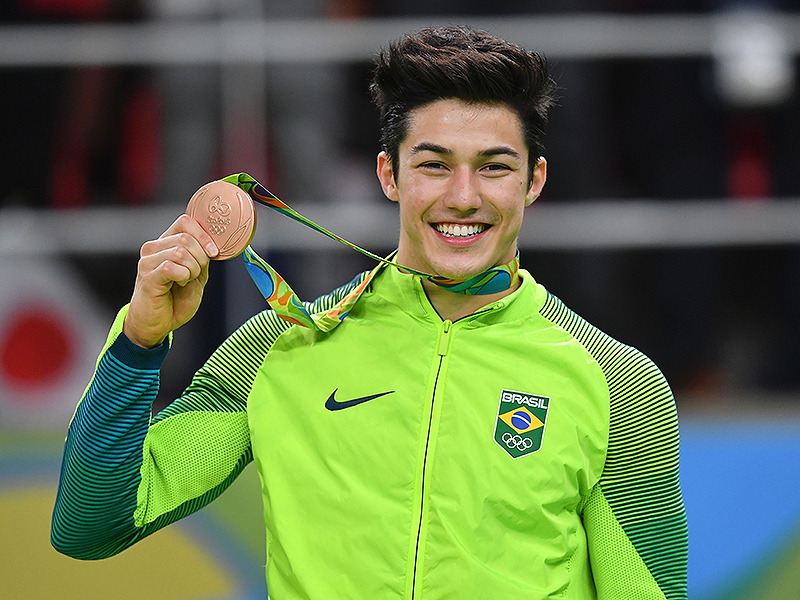 Photo: timeinc.net
Arthur Nory Mariano from Brazil -
sorry I don't have any words to describe how good looking he is.
Hiroki Ogita from Japan
- just disregard his face in this case but we feel the pain for his penis. Ouch! That's what you get when you don't play with your own pole. Let's give him first aid.
Photo: eugephemisms
Marcel Nguyen from Brazil
- though people were fascinated with Arthur, but don't forget another cutie pie from gymnastic, Marcel Nguyen. Debut in London 2012, this German-Vietnamese parentage lad is so my type, seriously. You know i have a preference towards Pan-Asian.
Paul Ruggeri from US
- no wonder gymnastic is one of the favourite games for the gays. So many hotties. Okay, we've been to Brazil, Germany and now, United States. Forget Trump or Hillary, vote for Ruggeri!
Photo: Morningledger
Ning Zetao from China
- Don't look down to China okay? They have their ace of spade to showcase in terms of hot male athletes. Get your tissue, wipe off your
cum
drool.
Photo: Tuttosport
Alex Ranghieri from Italy
- Just look at the Mediterranean look, uomo sexy!
That's all folks. Let's have another round of galore of hunks from the Olympic in Tokyo 2020.
Before I end my note, let's pray and convey our best wishes to our Malaysia team in Olympic, the gold medal will be ours!