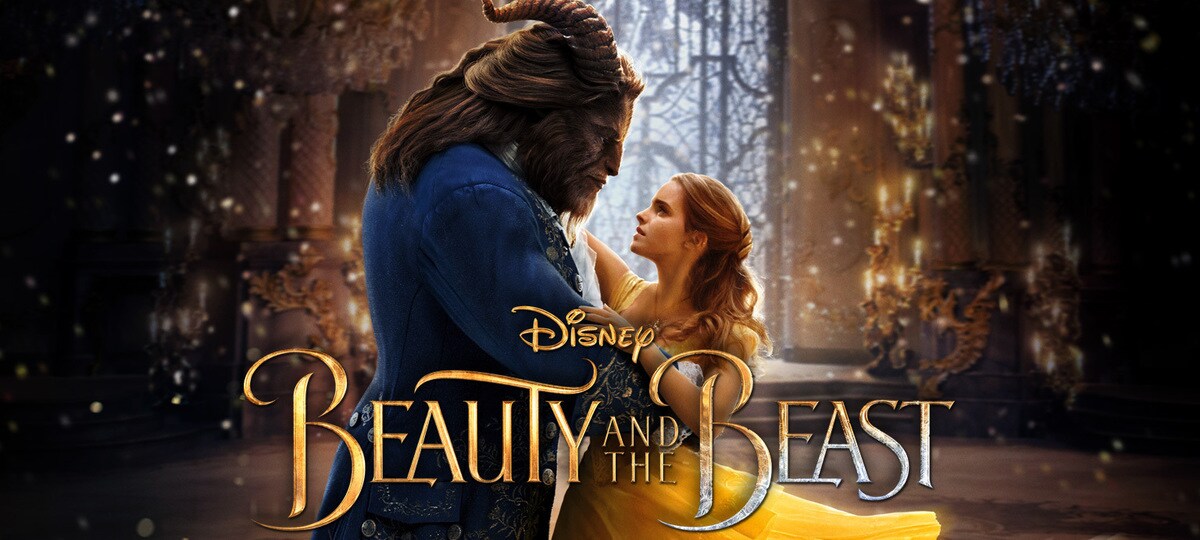 After much commotion, Beauty and The Beast is not showing in Malaysia after all.
Though our Censorship Board has given its green light to screen movie after removing the gay scene but Disney decided to pulls the movie entirely from Malaysian distribution.
Before proceed further, below is the controversial gay scene. If you don't want to turn to gay or somehow you're just plain homophobic, please don't click play:
OMG, you're gay now! Yay! Bring in the rainbow and unicorn!
To be honest, I'm really disappointed that I don't have a chance to watch this movie. Beauty and The Beast is my favourite Disney classic. I watched like thousand of times when I was small. I remember there was a rerun in 3D in silver screen couple years back and I watched that too. The dancing scene was simply magical. This remake is like the most anticipated movie for me but it has been shelved off.
Though really disappointed but I could not agree more with Disney decision.
Like seriously, cutting out the gay scene doesn't make any difference. Gay people will still be gay with or without watching that gay scene. Gay and LGBTQA+ are is part of our society whether you like it or not. Removing the scene will not remove us from the society. Removing the scene will not make us silent, in fact, it will make us louder.
I really don't get it. The Imitation Game, starred by Benedict Cumberbatch, was able to make the cut in which the main actor is gay! Let me break it down what is gay; all the Apple products are gay because Tim Cook is gay. Facebook is gay since one of the co-founder Chris Hughes is gay. PayPal is gay since Peter Thiel, co-founder is gay. Don't wear Michael Kors, he's gay. D&G gay. Armani gay.
You see, you can't escape, we are everywhere!
One of the reasons that Disney is adamant with its decision, aside in supporting LGBTQA+, I guess this movie is a tribute to Howard Ashman and Disney did not want to ruin the story who meant so much for Ashman. So who is this Howard Ashman?
Apparently, the all time classic Beauty and The Beast by Disney was inspired by the AIDS epidemic. Lyricist Howard Ashman was behind some of the most moerable songs for the 1991 movie. And it turned out he has a powerful message about acceptance that may have gone unnoticed at the time.
According to an interview with Bill Condon, who directed the new live-action Beauty and the Beast, the original animated movie was partially inspired by Ashman's own battle with AIDS. The movie originally revolved much closely around Belle. But Ashman, who was just diagnosed with AIDS before product began, thought Beast needed more of a storyline.
For Ashman, this movie was a metaphor for AIDS. Ashman was cursed and this curse had brought sorrow on all those people who loved him and maybe there was a chance for a miracle and a way for the curse to be lifted.
Not only did Ashman shape the movie's romantic storyline but it was also his idea to make the movie a musical.
Ashman's struggles as a gay man living with AIDS in the early 90s can be heard in some of his lyrics.
"Kill the Beast" reflects the fear many people had toward people living with the disease and the alienation he felt as a result.
The lyric goes:
"We don't like what we don't understand, in fact it scares us, and this monster is mysterious at least. Bring your guns, bring your knives, save your children and your wives, we'll save our village and our lives. We'll kill the beast".
Ashman passed away on March 14, 1991. Just 4 days after the first screening of Beauty and the Beast. He won two posthumous Grammy awards. One of them was for his work on the song "Beauty and the Beast".
Ashman may also be behind Condon's decision to include an openly gay character.
Well, we shall move on and honor Disney's decision who has been supporting us. Let's reminisce our childhood once again with this beautiful song by Ashman: