Hello everyone.
It's end of the year, it's the time again to continue the
legacy
of past three years in concluding the year in my blog.
Ladies and gentlemen, I'm proud to present you The Sexiest Boys Alive in 2014. Waste no time and get smitten by the boys:
(Pic: Tiktalking)





Zac Efron
- This kid from High School Musical did grow up good. I guess all the girls and fags out there would like to have a neighbour like him - doesn't care whether he's bad or good. Thank you Rita Ora for ripping his shirt off at MTV Movie Awards
(Pic:Hollywood Reporter)


Dylan O'Brien
- I wouldn't mind to be lost in the maze with him. In addition to his acting career, this lad has produced, directed and starred in number of comedic short films. And yes, we will seeing him running through the maze in 2015.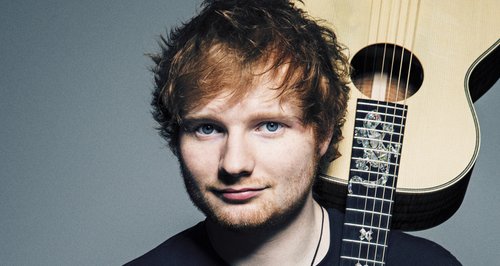 (Pic: CapitalFM)



Ed Sheeran
- I know he is not hot nor sexy but I like his songs. Don't you think his songs are mesmerizing. I don't how many times I've been looping "Thinking Out Loud".
(Pic: The Star)
Benedict Cumberbatch
- Surprised right that he's in the list given that he doesn't have boyish look but then again I just love his deep voice! BTW, he's the Smaug in The Hobbits.
(Pic: Digiday)
Alex from Target
- Twist of fate indeed, never knew just simply bagging groceries could be an internet phenomena. His Twitter followers shot up to 300k within 24 hours and even CNN, BuzzFeed and Ellen featured him. Compared to those staff at grocery retailer that I frequent....sigh...
James Rodriguez
James Rodriquez
- not a fan of football for all my life but the World Cup fever was just inevitable and it was so contagious. People watched football, I watched footballers. Don't you love his Columbian boyish charm.
Charyl Chappuis
Charyl Chappuis
- Swiss + Thai parentage = Handsome kid. As i mentioned, I don''t watch football but there was a hot topic in the mainstream media about Malaysia vs Thailand for Suzuki Cup. Then there was a surge of tweets about this Thai footballer saying how cute he was. So I Google it and my gosh!
(Pic: Cinemablend)

Ansel Engort

-

I think most of you ended up being tearjerker after watching The Fault in Our Stars. Not me because I found the movie was rather draggy - I knew the guy gonna die, so throughout the whole movie, I was like "Faster die!". Nevertheless, he was really charming and witty in the movie. I wish I could be that witty...
(Pic: nerdist.com)



Chris Pratt
- Hands down if you agree with me that Guardian of the Galaxy is the movie of the year. If you don't agree, I'm sure you share the same echo with me - Chris Pratt is hot. Glad that he has a lead role in a movie eventually after being a supporting actor in so many movies. We will see him again in Jurassic Park next year.
Logan Lerman -
Who? Can't recognize him? The lad from Percy Jackson. Aside from being so cute, his acting skill is improving I must say.

There you have it ladies and gentlemen. Let's hope that we will have more eye candies in 2015!