It's a love-hate situation when i write this entry.
I love it because Guys=love, simple.
I hate it because i blog about the
same old entry
last year, it means that i'm a year older and a closer turning into an old faggot. Don't look at me!!
Okay, enough for the drama. So People Magazine named Adam Levine as The Most Sexiest Man Alive in 2013. I couldn't agree more because he is so cute. He is the reason that i watch The Voice.That's why he was in my list last year. Can the lead singer from Maroon 5 mark his name another round this year? Let's scroll down and see.
Ladies and gentlemen, hold on tight for the Sexiest Boys Alive in 2013!!!
Hemsworth Brothers
I was suprised that most of my friends didnt't know that Gale Hawthorne (Liam Hemsworth) from Hunger Games and Thor (Chris Hemsworth) are brothers. Don't they look alike? And Liam was Marley Cyrus's fiance but things didnt work out eventually and that is why she is a wrecking ball right now. If you were given a choice, would you choose Liam or Chris? For me, well, you know my type.
Eddie Peng
He was in my list last year and i guess you wouldn't have an issue if i put him again this year. I watched his movie Unbeatable this year and it was a pain in my heart. It broke my heart everytime i watched him being punched in the MMA ring. How could a good looking guy like him could be beaten up? And i love the part where he 'piggy back' his drunken father back to their home. Sweet.
Chi Lam
Good looking and he flies planes and he is a captain - want me to say more? Kudos to TVB for choosing Chi Lam for the role Captain Koo coz it was all perfect. I always had this fantasy that my partner would be a pilot and after watching Triump in the Skies II, i didn't need to fantasize anymore. I just love Chi Lam's wittiness in the series and that's the attributes of my future partner that i have been looking for!
Zayn Malik from One Direction
I'm not a bimbo for loving One Direction. I love their songs and most of all, i love Zayn Malik. Don't you think this English-Pakistani lad is cute? But this year, he broke million of young girls' hearts as he announced his engagement with Perrie Edwards.
Justin Timberlake
Once again, he brought sexy back in 2013 and taught us to dress in suit and tie to kill. For me, he is not that heartthrob kinda appeal but i really admire his taste in fashion. I just want to look like him to be honest with you. Alas, i don't have the fortune to own his wardrobe.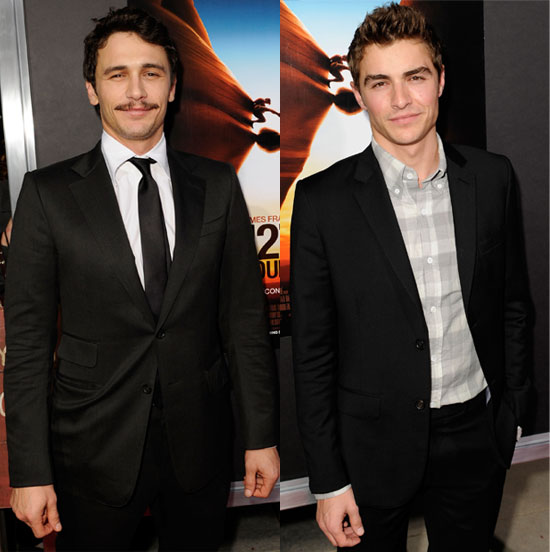 Franco Brothers
Both James Franco and his younger brother Dave Franco were doing well this year. James was in the Oz The Great and Powerful while Dave was in the Now You See Me. I like James ever since Spiderman coz he is hot and two, he always has the smile that forms wrinkles around his eyes - so cute. But i like Dave more because physically, he is really my type.
Tom Hiddleston
I prefer Loki more than Thor in the Marvel movie. Loki has more to offer in terms of his sense of humour. I know, i'm attracted to guys with sense of humour.
Chris Pine
I've been liking him since the movie Just My Luck with Lindsay Lohan. I like him even more in Star Trek. Yet again, i have this preference on guys who fly planes or jets or Enterprise lol...He's not that very good looking but he is rather charming for me.
Mario Maurer
My college sweetheart. Indeed, i was crazy over him during Love Of Siam. Come on, who can resist his mixed-parentage look? Though his face is bit rounded now with his fading boyish charm but he is still very good looking. Pan Asian is definitely my type.
Henry Cavill
I started to doubt my sexual position from versatile to bottom when i watched Man of Steel. I wished i was Amy Adams, feeling so secured with Superman beside me. Don't you think the Superman is such a hottie? I know i sound bottom here but i don't care.
There you have it guys, my list of sexist boys alive in 2013. If you don't agree with my list, you can just click the exit button lol... see you again next year!!